Jeong wins Hokkaido Bank Curling Classic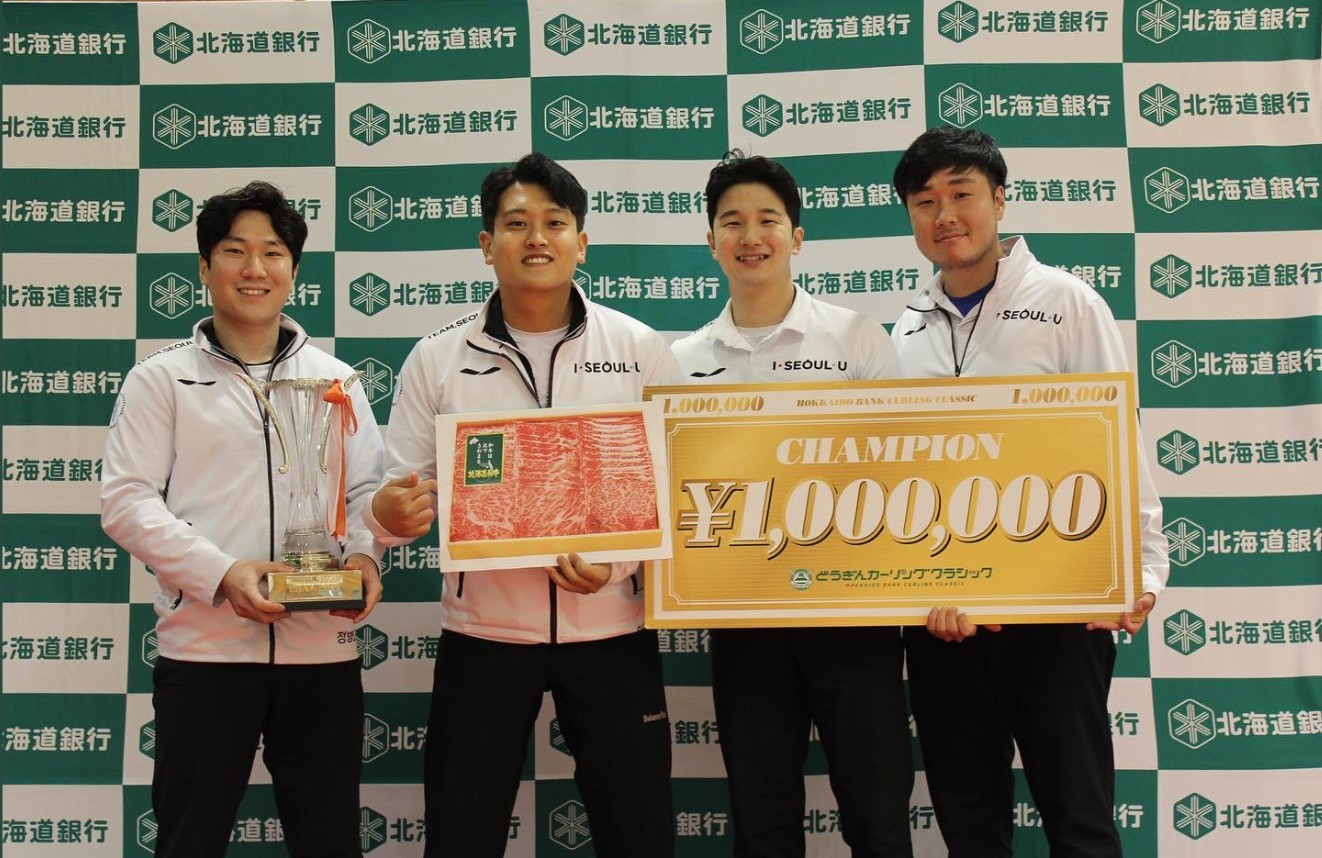 The Jeong Byeong-jin rink (Photo: HBCC) are the 2022 Hokkaido Bank Curling champions.

By: Cameron Sallaj

Fresh off of winning the 2022 Korean Curling Championships, the Jeong Byeong-jin rink out of Seoul continued their strong play into their first tour event of the season, the Hokkaido Bank Curling Classic. In the final, the team, compromised of Jeong, Lee Jeong-jae, Kim Min-woo and Kim Tae-hwan faced the Yusuke Morozumi rink out of Karuizawa, who they had previously beaten in the round robin.

The Korean champions started the game out well, taking two in the opening end with the hammer. They then forced the Morozumi rink to a single in the second, maintaining the lead.

Following a blank in the third, skip Jeong Byeong-jin faced his first pressure hammer shot in the fourth end. With Team Morozumi lying three, Jeong drew his last rock into the button to avoid giving up control of the match. The Koreans led 3-1 at the halfway point.

A perfect freeze by Jeong in the fifth meant Team Morozumi could score no more than a single, making the score 3-2.

The game would end early after the sixth end. A costly mistake by Morozumi on his last left Team Jeong sitting three and a wide open draw to secure the victory. With the shot made, Team Jeong won the event by a score of 7-2.

With their first two events of the season under their belts, Team Jeong already hold a 13-1 win/loss record against their opponents. They are next scheduled to compete in the KW Fall Classic from September 22 to 25. They will also represent Korea at the inaugural Pan Continental Curling Championships from October 31 to November 6 in Calgary, Alberta.

For the Morozumi rink, this was the first event for the revised lineup that now includes Yuta Matsumura. They will also compete in the KW Fall Classic, as well as the Vesta Energy Curling Classic, the 50th Mile Zero Cash Spiel and the DEKALB Superspiel.

Team Jeong Yeong-seok of Gangwon, Korea won the bronze medal, defeating the Hayato Sato rink by a score of 5-4.

Watch the replay of the men's final:


October 2, 2022
Two European teams from Norway (Photo: Paul Chiasson, AP) and Sweden will meet in the championship final in Toronto.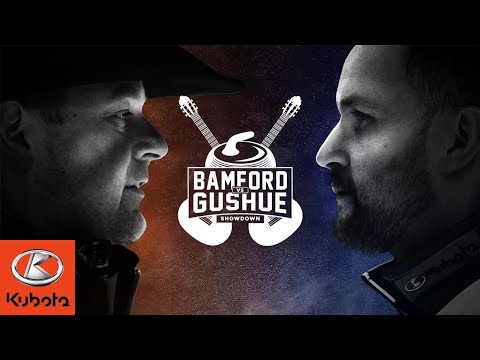 April 12, 2019