World Mixed Doubles Curling Championship
Unites States wins World Mixed Doubles Gold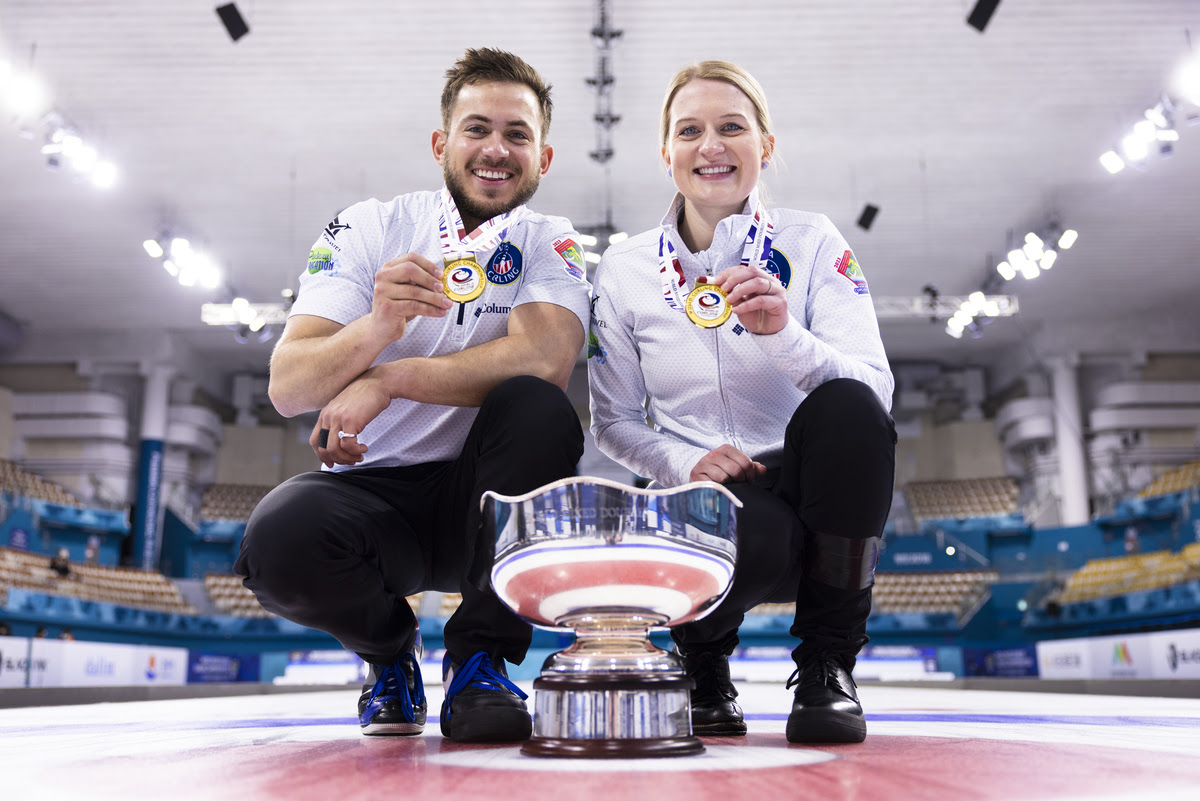 Duluth's Korey Dropkin and Cory Thiesse (photo: Stephen Fisher/WCF) won 8-2 over Japan to win the World Championship title.

Gangneung, Korea – United States' Korey Dropkin and Cory Thiesse scored in five of the seven ends played as they won the World Mixed Doubles Curling Championship 2023 with an 8-2 victory over Japan on Saturday afternoon.

This is the first World Mixed Doubles gold medal for United States and the first ever World Mixed Doubles medal for Japan.

United States opened the game with a steal of one after a three-way measure in the first end.

In the second end, Japan came up light on a draw to the button and United States stole two points for an early 3-0 lead, that set the tone for the rest of the game.

Japan opened their account with a single point in the third end, after a double take-out attempt, but scored just one to make the score 3-1.

United States took control in the fourth end with a perfect tap through a port for two points and a 5-1 advantage.

Another steal came in the fifth end on the Japanese power-play, when their final draw attempt slid too far. United States were leading by 6-1 at this point.

In the seventh end, United States' female player Cory Thiesse played a nose-hit to score two points and move her team onto an 8-2 lead. After this, Japan conceded defeat.

After the game, United States' Cory Thiesse said, "I can't even believe it, I'm definitely still speechless right now. It definitely hasn't sunk in yet, but it's incredible. I'm just so proud of my partner, we had a great week and it's just incredible."

Talking about their preparation for the final, United States' Korey Dropkin added, "I think it was just doing the same that we've been doing all week, just making sure we were ready physically and mentally."

Japan's Tanida Yasumasa said, "Today, our performance wasn't great and they played really well. We started the week with eight wins in a row, so it was a fantastic week. And playing mixed doubles is very fun!"

The gold medal winning United States team are: female player Cory Thiesse and male player Korey Dropkin, supported by their coach Cathy Overton-Clapham.

The silver medal winning Japanese team are: female player Matsumura Chiaki and male player Tanida Yasumasa, supported by their coach Ogasawara Ayumi.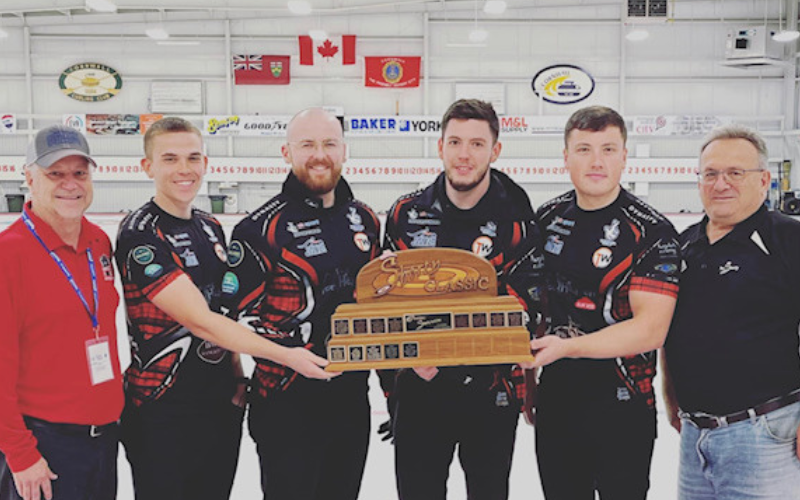 September 24, 2023
Victory over Sweden's six-time world champions capped a stunning run of form for Team Whyte as they claimed the prestigious AMJ Campbell Shorty Jenkins Classic title in Cornwall, Ontario to complete this season's impressive first tour of Canada.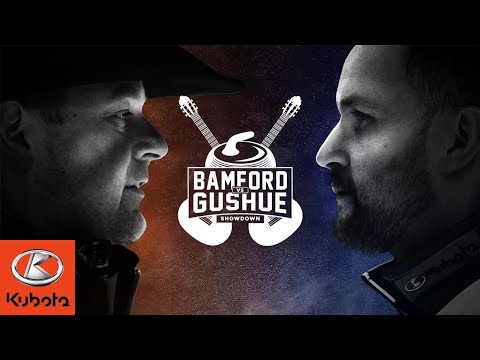 April 12, 2019